You must send a copy of your Government Photo ID and your models Government Photo ID to exams@beautycouncil.ca. One week prior to your exam date. If you fail to do so, you will not be approved for the exam. Your government photo ID names must match the sign in sheet no exceptions.
PRACTICAL EXAM:
Date: March 15, 2020
Location: London School - 114 W. Hastings St, Vancouver, BC
Registration: 9:00 a.m.
Practical: 9:30 a.m. to 2:55 p.m.
Candidates must provide:
Government photo ID/ Models Government photo ID

materials for the practical exam

See instructions for checklist
THEORY EXAM:
Time: After practical portion
Candidates must bring:
pen or pencil to complete the exam.
Please note: visitors and/or family members are not allowed to wait inside the premises of the practical or theory exam.
AREAS OF EVALUATION
PRACTICAL EXAM
TOTAL TIME 5 hours 25 minutes
General Trade Practices - Evaluated concurrently
Men's Technical Haircut - 40 minutes
Women's Haircutting - 120 minutes
Curling Iron - 20 minutes
Creative Updo - 40 minutes
Partial Perm- 45 minutes

Colour Application - 40 minutes
THEORY EXAM
TOTAL TIME: 1 hour and 30 minutes timed
To be completed prior to practical exam date

120 questions in a multiple choice format
You must achieve 70% on all parts of the exam (theory & practical) in order to pass the exam
Read and/or DOWNLOAD
POLICIES
Reschedule Fee:
The reschedule fee is $100 + GST.
Exam Retake:
You will need to retake the exam portion(s) where you did not achieve a passing mark of 70% to obtain your BeautyCouncil certificate of qualification. You can retake this exam up to three (3) times if you are still unsuccessful in getting a minimum mark of 70% for all parts of the exam. The retake fee is $100.
All exam retakes must be done within two (2) years of the original exam.
Exam Results:
The exam results are not given over the phone and will be sent by mail 2 to 4 weeks after your exam.
Once you have successfully passed your exam, your BeautyCouncil certificate of qualification, along with BeautyCouncil membership, will help increase your job mobility and open doors to more opportunities in your career advancement.
If you have any questions, feel free to contact us.
Phone: 604-871-0222
Email: exams@beautycouncil.ca
BeautyCouncil reserves the right to change a confirmed exam date and will notify the applicant by email.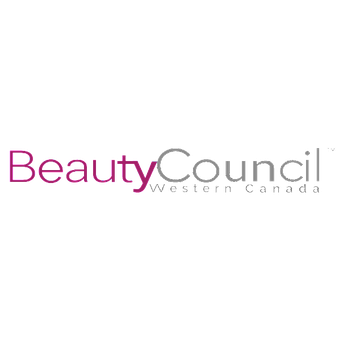 114 W Hastings St, Vancouver, BC V6A, Canada