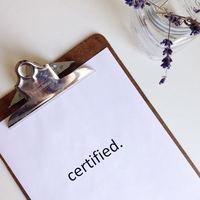 Being certified is important.
Become a certified cosmetology professional in British Columbia with the BeautyCouncil of Western Canada! We offer certification exams for the following trades; Barbering, Hairdressing, Esthetics, Nail Technology, Waxing and Make-up Artistry. By becoming certified you set yourself apart from the competition. You show your employers and clients you have the proper skills and trade-specific knowledge in a deregulated industry.
Certification exams are composed of two parts, a theory portion and a practical portion, and are revised on an annual basis to adapt to any industry changes. All applicants must be successful in obtaining a minimum grade of 70% in both portions of the exam before becoming certified.
Our exam schedule is up! Be sure to check our industry calendar for more exams, classes, education, and industry events.
---